Home » MedCard » How To Get A Medical Card In Tennessee »
How to Get A Medical Marijuana Card in Nashville, TN
Tennessee – A marijuana card, or MedCard is a state issued ID card that allows qualified patients access to medical cannabis in accord with state laws. Currently the TN MMJ Program is very limited. As a resident of the state, this will guide you through the process on how to get a medical marijuana card in Nashville. As the state laws and structure develop the Tennessee Marijuana Guide will be updated as the changes as they happen. If you fill out the pre registration form below or join the newsletter, we will keep you informed as legalization becomes a reality in Nashville.
Currently the state law allows for High CBD Low THC cannabis oil for seizure patients inline with SB 280. The bill does not address how patients can obtain the cannabis based CBD oil as it is not produced in Tennessee and crossing state lines would constitute a violation of both State and Federal laws. What it did address is if a patient is caught with oil by Law Enforcement the patient must produce an authorization from a doctor and proof of where the CBD oil was purchased. Across the country med marijuana has been legalized due to the will of the people.
Feel free to contact your Elected Representatives and let them know where you stand on the issue of Medical Marijuana.
---
Nashville, TN Marijuana FAQ's
1. What are the TN Medical Cannabis Card Costs?
2. What are Conditions Required to Receive Medical Marijuana in Nashville? 
High CBD Low THC cannabis oil for seizure patients only at this time.
3. How Long Is a Marijuana Card Good?
Not Yet Established, although it is typically 1 year in most legal states.
4. Once I have My MedCard, Where Can I Buy Medical Cannabis Products?
Currently Hemp dispensaries are popping up in the state however they are not state licensed. TNDispensaries.com is an excellent source to find dispensary locations as they open. You can also look for dispensaries near you on our dispensary map here.
5. The information on my card is wrong or outdated. How do I correct it?
6. Where can I find a recommending medical marijuana doctor in TN? 
Not Yet Established, however you can check  out our doctors to find marijuana doctors in Tennessee as they get going.

7. Will CBD, Hemp, or cannabidiol oil get me high?
8. How much Cannabidiol Oil can I possess?
The law does not address how much a qualified person can possess.
9. What is the punishment for getting caught with weed in Nashville?
Possession of any amount is a misdemeanor, punishable by one year in jail and up to a $2,500 fine. Cultivation of 10 plants or less is a felony, punishable by one to six years in prison and a $5,000 fine, and the penalties increase exponentially for each additional plant being grown.
10. I see CBD Oils, Edibles, Creams, & Gummies for sale online, in commercials and signs at shops around town, is CBD Oil legal in Tennessee? Can I get Hemp Based CBD products online?
Hemp CBD oil which is derived from the hemp plant is legal throughout the United States. There have been issues with local retailers and law enforcement tho with Hemp dispensaries popping up. The cannabis derived low-THC high-CBD Medicines are only legal in states with an approved medical marijuana program.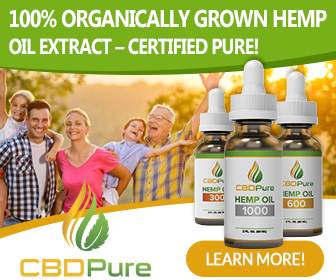 11. Is CBD for Pets really a thing? Where can I get it?
Yes, CBD for Dogs, CBD for Cats, and CBD for pets in general is becoming a popular treatment for caring for pets that have arthritis, chronic pain and other ailments. The efficacy and safety of CBD for dogs, cats, and other pets have not been evaluated by the Food and Drug Administration. The FDA only evaluates foods and drugs, not supplements like these products.
You can find CBD for pets online, at some pet stores, and at specialty shops.
Buy CBD for pets online by clicking here.
12. Read An Article That Said Recreational Weed Was Legal In Tennessee, Is This True?
No. Recreational Marijuana and Recreational Dispensaries Are NOT LEGAL in Nashville or anywhere else in the state – The Article was Fake News.
Conditions That Qualify for Medical Cannabis
What are Qualifying Conditions Required to Receive Medical Marijuana in Nashville?
The law lists debilitating conditions, regardless of the age of the patient to use Low THC CBD Oils:
Below are examples of conditions that qualify patients for medical marijuana in legal states. Some of these may qualify patients in Nashville when the state approves medical marijuana.
Cancer
Glaucoma
Positive status for human immunodeficiency virus (HIV)
Acquired immune deficiency syndrome (AIDS)
Hepatitis C
Traumatic brain injury
Epilepsy
Lupus
Parkinson's disease
Alzheimer's disease
Ulcerative colitis
Moderate to severe chronic pain.
Moderate or severe post-traumatic stress disorder (PTSD)
Amyotrophic lateral sclerosis (ALS)
Muscular dystrophy
Crohn's disease
Multiple sclerosis
Chronic pancreatitis
Spinal cord injury or disease
---
Get Pre-Registered for Medical Cannabis in TN
Interested in Medical Marijuana? Let us help by starting here.
For people interested in medical marijuana near Nashville, we are now offering the service that makes it easy find a recommending doctor near you when they become active. You will also receive updates & news relative to medical marijuana in general. If you are interested please fill out the MMJ pre-registration form below and a clinic representative contact you once medical marijuana is legal as available.

Please check out our complete guide for TN Med marijuana including MedCard Q&A, general FAQ's about cannabis including the laws, recreational, CBD, travel, pricing & doctors.