Home » MedCard » How To Get A Medical Card In Minnesota »
How to Get A Medical Card in Henderson, MN
Henderson – If you are a MN resident and are interested in getting a medical marijuana ID card, this comprehensive guide will help you navigate the process. On May 29, 2014, Minnesota legalized medical marijuana when SF 2470 was approved by the Senate 46-16 and the House 89-40. SF 2470 did remove the state-level criminal penalties on the use, possession, and cultivation of marijuana. It also allows for medical marijuana to be administered in the forms of oils, pills, creams, vaporizers and patches to Minnesota MedCard holders. Medical cannabis may be legal in Henderson, however the state did not adopt some policies allowed in other states where patients can smoke the plant flower, or bud, to treat their medical conditions. A marijuana card is required to get legal medically processed cannabis under Minnesota law from a licensed dispensary location, also referred to by the state as Cannabis Patient Centers. This guide will walk you through the process and explain the steps on how to get a medical marijuana card in Henderson.
Who Can Use Medical Marijuana in Minnesota?
Minnesota law has several requirements for patients to be eligible to receive low-THC cannabis or medical cannabis.
A patient must have been diagnosed with a qualifying condition.
A patient must be a Minnesota resident.
The certifying physician must determine the risks of using low-THC cannabis or medical cannabis are reasonable in light of the benefit to the patient.
A patient must possess a state issued registry ID.
The process on how to get a medical marijuana card in Henderson is as follows: 
The Patient May Be Entered Into The Minnesota Department of Health's Office of Medical Cannabis (OMC) Registry If:
STEP 1 – Set Doctors Appointment
A doctor, physician assistant or advanced practice registered nurse must first certify your condition.
Schedule an appointment with your doctor, physician assistant or advanced practice registered nurse. These are the only health care practitioners authorized to certify your condition.
Keep in mind: The OMC does not maintain a list of preferred practitioners. It is your responsibility to meet with a qualified health care practitioner.
STEP 2 – Complete Form
On the Patient Email and Acknowledgement Form you'll need to:
Write in the email address you'd like to use to receive private messages about your health. If you do not already have a non-employer based email address, consider setting up a new personal email account before your appointment.
STEP 3 – Doctors Appointment
Bring the Patient Email and Acknowledgement Form with you to your appointment and give it to your health care practitioner.
During your visit, ask your practitioner for an appointment summary and a list of the medications that that you are currently on. Bring these documents with you when you go pick up your medical cannabis.
After you meet with your health care practitioner, you'll receive an email from the OMC that will contain:
Confirmation of your qualifying condition by your health care practitioner.
Your unique registration link for the Medical Cannabis Patient Registry.
STEP 4 – Register Online
Once you receive your certification via email, you will be ready to register. Before you click on the registration link, gather your:
Government-issued ID: state ID, driver's license or passport
If applicable, your government medical assistance plan ID: CHAMPVA, Medicaid or MinnesotaCare, Social Security Disability (SSD) or Supplemental Security Income (SSI)
Camera or a camera-equipped mobile phone to capture/scan images of your IDs
Credit/debit card or check — the program's payment processor, U.S. Bank, accepts all of the above methods of payment for the annual registration fee
When your account has been approved, you'll be notified by email.
STEP 5 – Go Get Some Meds
Congratulations! You are now officially registered with the program.
To purchase medical cannabis, you will need to complete and submit a Patient Self-Evaluation Form. If you are under 18 or if at your certification appointment your health care practitioner determined you need a caregiver, the person who is authorized to pick up your medical cannabis on your behalf will also need to fill out this form. To access the form:
Log in to your account on the Medical Cannabis Patient Registry here.
Submit a new Patient Self-Evaluation Form each time you request medical marijuana.
---
Q&A
MN Marijuana Cards Questions & Answers
How Much Does a Medical Card in Henderson Cost To Get From The State?
There is an annual registration fee of $200 that will be reduced to $50 if you receive CHAMPVA or Social Security Disability (SSD) benefits, Supplemental Security Income (SSI), or participate in Medicaid or MinnesotaCare.
How much does a medical marijuana doctor in Henderson cost?
The Average Cost to visit a certifying doctor is $250. This service is typically a cash only option. It is not covered by your health care plan.
How often do I have to see my Doctor?
Your certification is valid for up to one year.
How Long Is a Minnesota Marijuana Card Good?
My MedCard has expired & I live in Henderson. How to get a it renewed?
MN Statutes "requires a patient to resubmit a copy of the certification from the patient's health care practitioner on a yearly basis and shall require that the recertification be dated within 90 days of the submission".
Recertification reminders will be sent via email to each enrollee at both 60 and 30 days prior to the patient's enrollment expiration date. This email serves as a reminder to contact the certifying health care practitioner if the patient would like to become re-certified and continue their enrollment in the medical cannabis program.
Patients who complete the re-enrollment process prior to their annual enrollment expiration date will be re-approved. *The patient enrollment fee is due on an annual basis.
Patients who do not complete the re-enrollment process prior to their annual expiration date will not be able to participate in the program.
Re-enrollment does not apply to approved caregivers.
Once I have my Minnesota MMJ card, where can I buy marijuana near Henderson?
What do I need to do if I change my address or other information changes?
As Soon As Possible Contact: Minnesota Department of Health Office of Medical Cannabis
PO Box 64882 St. Paul, MN 55164-0882
(651) 201-5598 Metro
(844) 879-3381 Non-metro
Where can I find a marijuana doctor near me?
Fill out the registration form on the site & one will contact you.
On the MedCard doctors map.
Minnesota Debilitating Conditions List
What are the Debilitating Conditions That Qualify For Medical Marijuana in Henderson, MN?
Terminal illness, with a probable life expectancy of less than one year
Post-Traumatic Stress Disorder
Cancer associated with severe/chronic pain, nausea or severe vomiting, or cachexia or severe wasting.
HIV/AIDS.
Tourette Syndrome.
Amyotrophic Lateral Sclerosis (ALS).
Seizures, including those characteristic of Epilepsy.
Severe and persistent muscle spasms, including those characteristic of Multiple Sclerosis.
Inflammatory bowel disease, including Crohn's disease.
Conditionally effective – patients can enroll July 1, 2018 and pick up medication August 1, 2018:
Autism
Obstructive Sleep Apnea
Get Certified in Henderson for Medical Cannabis
Need a Medical Card? Let us help by starting here.
For potential medical marijuana patients in Minnesota, we are now offering the service that makes it easy to connect with a recommending doctor. You will also receive updates & news relative to medical marijuana in general. If you are interested please fill out the MMJ patient registration form and a clinic representative will contact you as available. Legal Residents Only.


Minnesota Marijuana FAQ
Frequently asked questions we receive regarding CBD, THC, Laws, Travel & Med Cannabis and more:Can I Smoke Weed Once Qualified?
No – Vaporizers & vaping are a close option minus the damaging carcinogens from inhaling smoke.
What are the allowable usable forms of medical cannabis?Available options under Minnesota Law are:
Vape Oils
Topicals
Tinctures
Capsules
Can I Take My Medical Marijuana to a Different State?
No. According to current laws patients who obtain a medical card should use medical marijuana in Minnesota only. Medical marijuana patients may face federal and local charges of transporting marijuana if they cross state lines with the drug. This is true even if the states between which they are traveling allow medical marijuana. Should you need to travel with your marijuana it would be best to contact the state's Bureau of health to understand the exact laws of the state you are traveling to in order to not risk breaking the law.
I Recently Read An Article That Recreational Weed Was Legal In MN, Is This True?
No. Recreational Marijuana and Recreational Dispensaries Are NOT LEGAL in Henderson, or anywhere in the state – The Article was Fake News
I see CBD Oils, Edibles, Topicals, & Gummies for sale online, in commercials and signs at head shops around town, is this CBD Oil legal in Minnesota?
Hemp CBD oil which is derived from the hemp plant is legal throughout the United States, however to obtain cannabis derived low-THC high-CBD Medicines for medical use, you will need to receive a recommendation from a qualified physician. Americans in massive numbers are turning to the cannabidiol lifestyle with hemp based products as a preferred choice for their dietary supplements.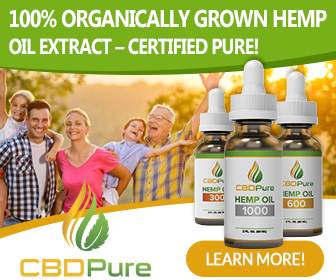 Will CBD oil, products, cannabidiol, or Hemp oil get me high?
No. CBD is a product that has no THC if derived from hemp and very little if derived from cannabis. THC is the chemical compound that creates the "high". CBD products are available for patients that have a need for non-euphoric treatment.
What is the difference between CBD & THC?
Psychoactive Vs. Non-Psychoactive. THC creates a euphoric effect due to the way it connects to the bodies endocannabinoid system. The endocannabinoid system has been recently recognized as an important modulatory system in the function of brain, endocrine, and immune tissues. Cannabidiol, or CBD reacts differently and is used with patients that require or prefer non euphoric care.
Are THC Infused edibles allowed in MN?
Marijuana edibles are not legal in Minnesota.
Is CBD for Pets really a thing?
Yes, CBD for Dogs, CBD for Cats, and CBD for pets in general is becoming a popular treatment for caring for pets that have arthritis, chronic pain and other ailments. The efficacy and safety of CBD for dogs, cats, and other pets have not been evaluated by the Food and Drug Administration.
Where can I get CBD for pets?
You can find CBD for pets online, at some pet stores, and at holistic shops.
Buy CBD for pets online by clicking here.
Can I use Medical Marijuana Anywhere?
Under Minnesota law, it remains illegal for a patient enrolled in the medical cannabis program to possess or use medical cannabis on a school bus or van, on the grounds of a preschool or a primary or secondary school, in any correctional facility, or on the grounds of any childcare facility or home day care. Vaporizing medical cannabis is illegal on any form of public transportation, any location where with vapor would be inhales by a non-patient minor child, or in any public place, including indoor or outdoor areas used by or open to the general public or at a place of employment.
How Much Should I consume?
We are not doctors & do not give medical advice. You should always consult with a Minnesota marijuana licensed physician before using and that doctor will set the course of treatment.